Ubuntu. It is to say, 'My humanity is inextricably bound up in yours.' We belong in a bundle of life. 

–DESMOND TUTU 
My name is Liza

.

I am a printmaker, illustrator, and teaching artist driven by my belief that art has the capacity to transform our inner and outer worlds. I am currently creating things with my hands in a rickety old house in Highland Park, MI. 

These days, I draw my inspiration from the resiliency of houseplants, the sureness of the neighborhood blooms, and my careful observations of the human and social environments around me. From these, I create work that aims to reconnect each one of us with ourselves, one another, and the natural world. 

When I'm not in the studio, I can be found nose-deep in a book of poetry, wrist-deep in the garden soil out back, or out on one of my four daily walks with my fiancée, Connor, and our dog, Trotsky. I need these walks as much as Trotsky does, I think. 

I like foraging and fermenting and teaching and trading and skateboarding and gardening and playing the banjo and climbing trees and learning and looking out windows. I like making music for plants and making things with my hands. I like you.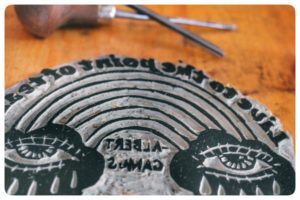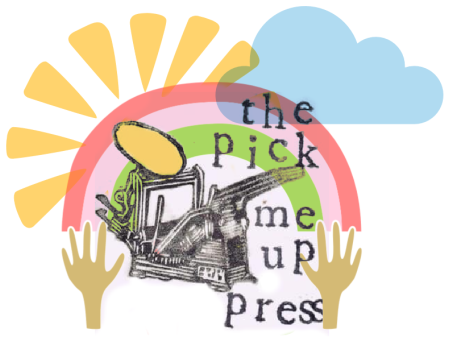 What is linocut?
Although I enjoy experimenting with all sorts of printmaking techniques, I find myself returning again and again to linocut.
The process, though slow-going, is rather simple when broken down action by action. I begin by drawing my image onto a block of linoleum. I then use a series of gouges to carve away at it. Once completed, I roll ink onto the block's uncut surface using a brayer and, finally, lay a sheet of paper atop the block to hand-press a print.
Did you know?
Historically, printmaking has served as a critical tool in the struggle for social justice. It didn't take long after the invention of linoleum in 1860 for artists and activists to discover it was a cheap, portable, and accessible material for printmaking. 
The Press
Recently, I fixed up a Craftsmen Superior Printing Press
I'm still learning how to use it, though, so my go-to printing method is still typically a spoon and my ten fingers.
While printing presses can be a huge boost to your efficiency as a printmaker, they're unfortunately also very expensive. As a result, I've used a wide range of objects and handmade presses over the years before finding the Superior. For the full evolution of the presses I've used in the studio these past two years, see the photos below: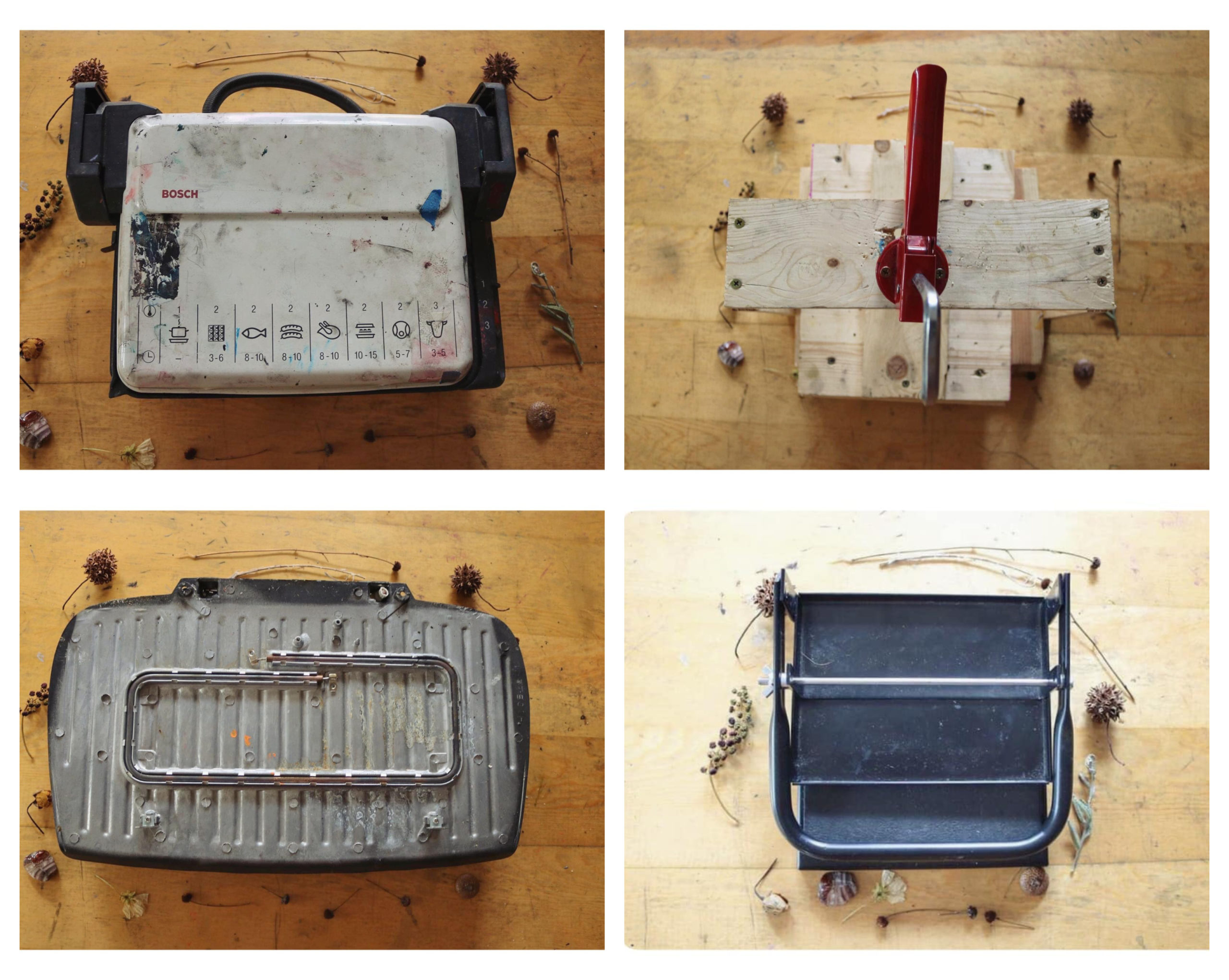 Pictured Above from Left to Right:
1. Thrift Store Griddle Turned Printing Press Vol. 1
2. Car Jack Turned Hydraulic Press
3. Garage Sale Griddle Turned Printing Press Vol. 2
4. Speedball Press